Finding Us
We are easily available from both north and south, by either the A697 and A1, being 1 and 2 miles from each respectively.
The map below should help you find us.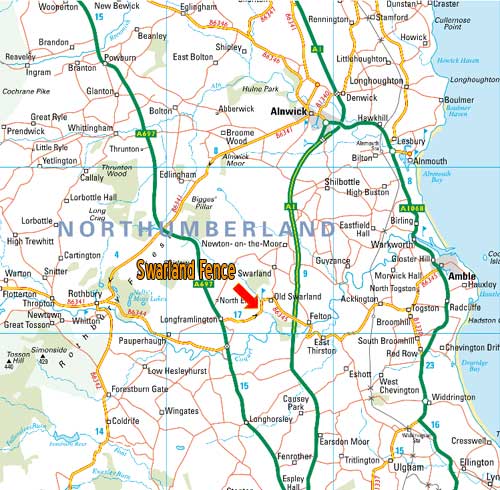 Image produced from the Ordnance Survey Get-a-map service. Image reproduced with kind permission of Ordnance Survey and Ordnance Survey of Northern Ireland.